An infusion of modern decor items has come rushing to the markets, and with that has emerged an inclination towards minimalism. However, no matter how minimalist the design world becomes, true art lovers know the importance of an intricately curated piece of art that adorns our living spaces and adds to their beauty.
What stands out about these pieces is that they are not just decorating your homes but rather bringing meaning to their existence.
People often limit themselves to furniture pieces and overlook decor pieces, especially the ones that stand out. There is a distinct difference between furniture and decor pieces that belong indoors and those that belong outdoors.
However, times have changed, and now decor and furniture pieces can play a rather more adaptable role in and out of homes, which has made the job of decorating them much more exciting.
Don't just decorate your space. Bring life to it with real works of art and make your space stand out.
There are some genius architectural works that have successfully transcended time and shaped the world of decor. Decor pieces that help create an environment that breeds inspiration.
Have a look at these pieces from Xotic Brands that were made to elevate living spaces.
Wall decor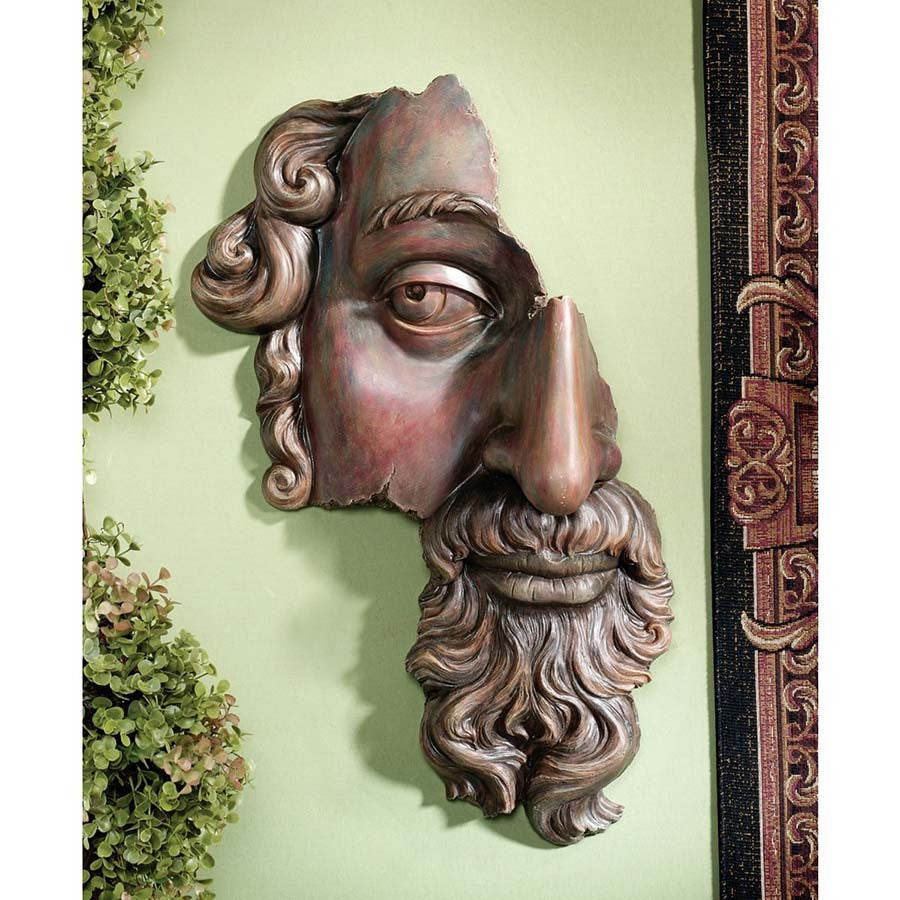 Get your hands on our 17th-century French Classical Fragment Wall Sculpture Statue Decor. Although this is only a fragment left of the French original, this almost two-foot-tall work of classical art shines with a timeless beauty.
A strong forehead and distinctive nose anchor the clear-eyed gaze of this masterpiece, cast in quality designer resin with a hand-painted dark terra cotta finish to replicate the aged original. A truly dramatic work of art for home or gallery wall.
Dragon home accents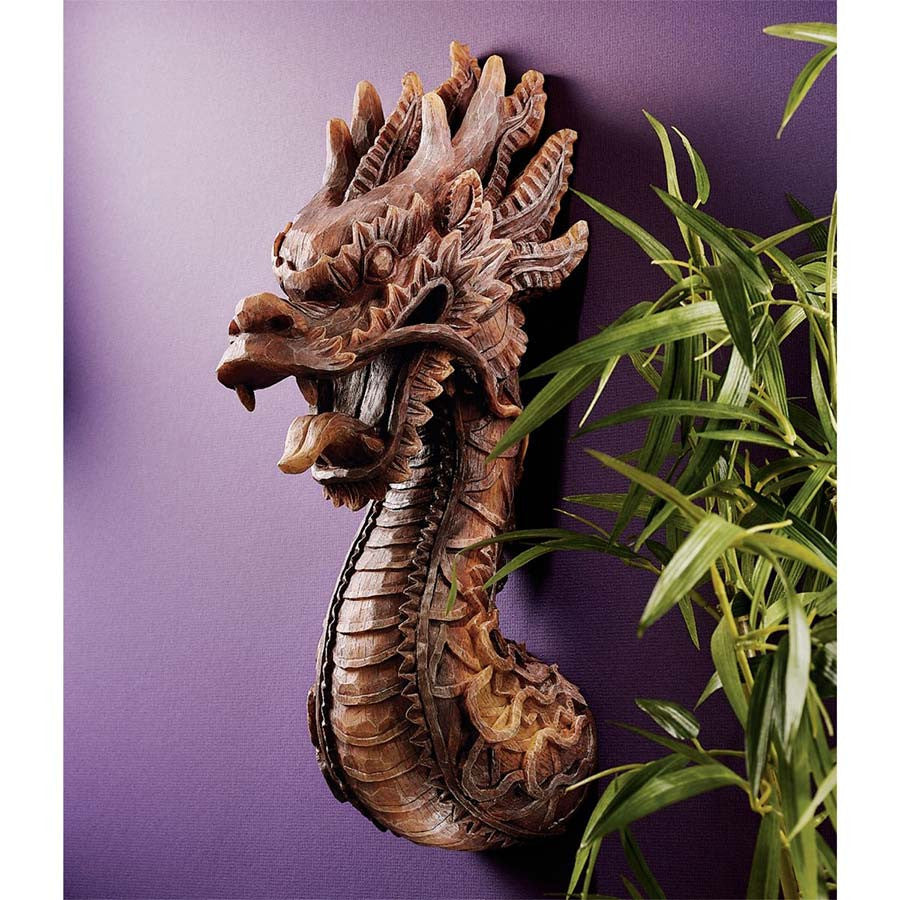 Conjuring the mysterious magic that both attracts us to and repels us from dragons, this formidable foe extends a full nine inches from your wall and seems ready to split flames at a moment's notice! Get hold of these intricately sculpted dragon home accents that are hand painted in rich wood tones to add to the beauty and elegance of your modern house decor.
Get Dragon and Gargoyle statues to guard your home and taunt passersby and visitors as they keep admiring the alluring beauty of these carefully sculpted creatures. Cast in quality designer resin, these medieval creatures capture every amazing detail.
Hanging decor pieces - French Accent Fleurs-De-Lis Hanging Pendant Lantern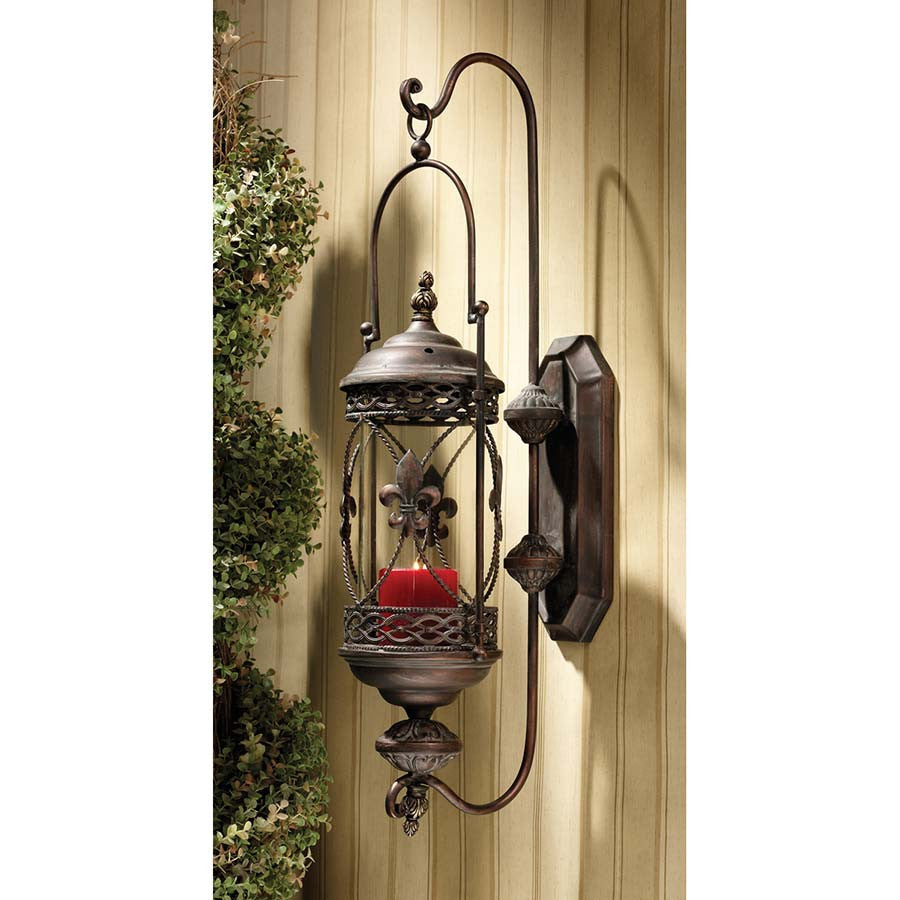 Why not add a French accent to your overall home decor? It will be a good addition that will balance style and function. And if you are choosing it to adorn your outdoor space, choose a sheltered area to hang this richly ornate Design Toscano-exclusive pendant lantern that is embellished with intricate, faux copper-finished metalwork boasting four fleurs-de-lis.
A metal canopy and a tall Hurricane glass insert release, not only to accept your pillar candle but also to showcase an artistic melding of metal and glass.
Holy Spirit Dove Round Stained Art Glass Window Hanging
An illustrious piece of glass art for window hangings depicts a dove of peace that descends among the folds of brilliant sunlight. Xotic Brand's Design Toscano, a 6-inch diameter stained glass replica, is intricately created with the help of a unique, labor intensive technique of layered clear enamels on a single pane of glass that explodes in gold and cobalt hues to be framed in glazier's lead.
Breaking Out Wall Mount Abstract Sculpture Decoration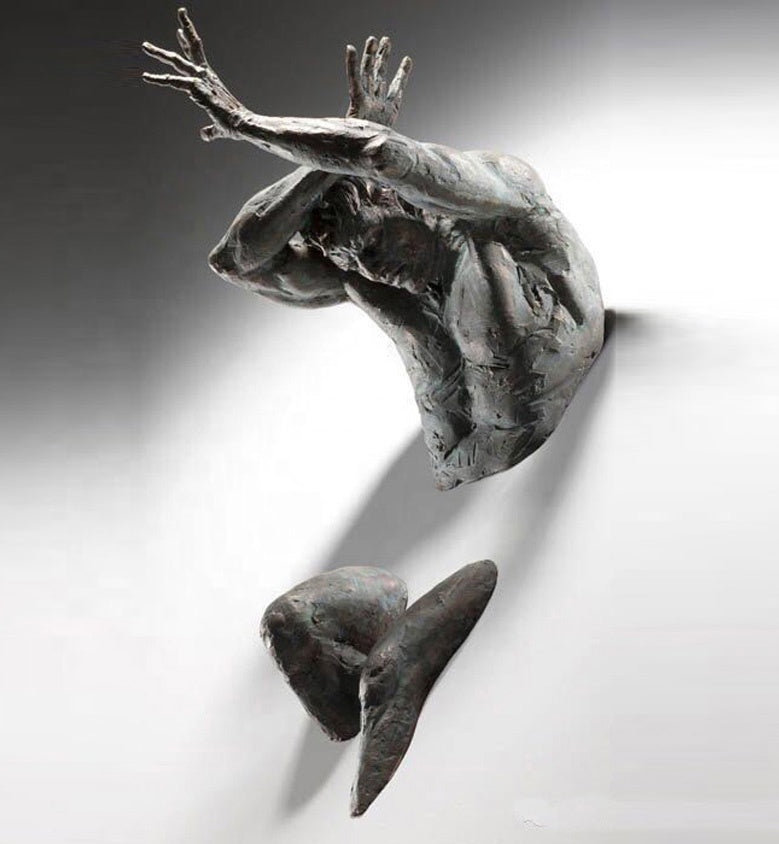 For those who like being influenced by strength and want to feel empowered, this powerful piece is just the right thing for them. It boasts courage, screams strength as it shows a man stepping out of the wall and into the world, ready to take on new challenges and opportunities.

It is a catalyst for reminding you to always be willing to take risks and explore new possibilities, no matter the odds. This Breaking Out Abstract Male Sculpture signifies the need to break free from the chains of comfort to realize our fullest potential.
For some, this piece holds so much meaning that they believe it represents strength in the midst of hardship. All you need to do is find the perfect spot to hang it.
Key features of this product:
Irresistibly appealing designs are crafted from designer resin, and their intricate details are built to last a lifetime.

The modern abstract human figure sculpture leaves guests with the most obvious and impressive aesthetic beauty. It is a piece that will turn heads and leave a mark for visitors, be it at homes or on gallery walls.

It is wall art that consists of independent pieces that come together to banish those blank walls and bring a museum-quality art feel to your space.

The best thing about this

Male abstract structure

is that it is versatile and can elevate almost any space, be it home, office, or art studio, serving as a constant reminder to be more confident and courageous wherever it is placed.

quality sculptures boasting museum-like feel that you can bring to your place. They can also be a catalyst for a good conversation starter, helping to create a positive and motivating atmosphere in the home or office.

Own this stirring, inspiring piece of wall art symbolizing the power of resistance. Order yours today and let it serve as your daily reminder to break out of the shackles and take on new challenges.
French Anduze Planter: Large Garden Display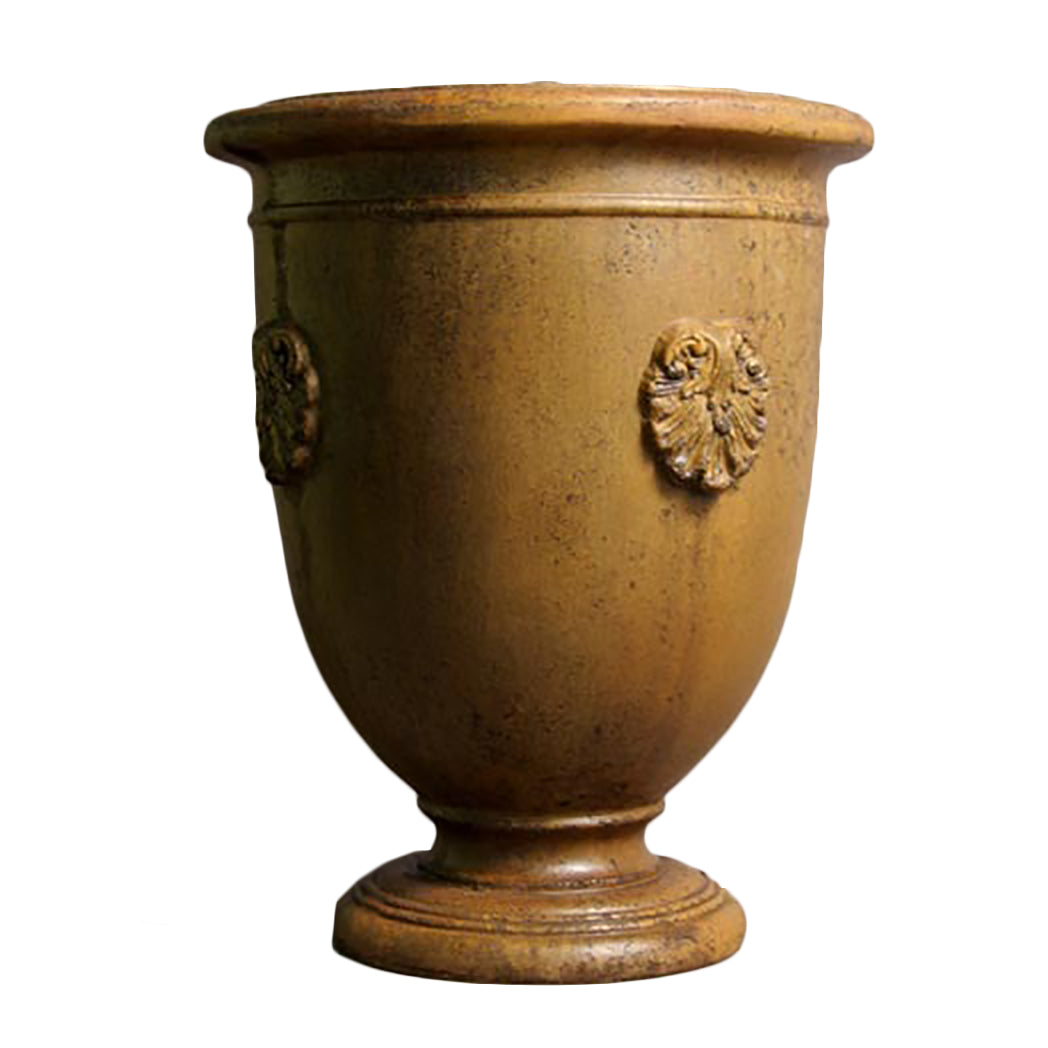 Beautifully sculpted in stunning detail, our French Anduze Planter Larger Garden Display is a delightful addition for its unique looks alone. Each piece is beautifully handcrafted in the USA; it's either made of fiberglass or fiberstone with intricate detail and the elegant finish of an artisan.

Each piece is carefully designed to enhance the look of your home. We hope our list of top decor items has helped you make up your mind and also made you understand how the choices you make will add meaning to your everyday life. Browse more meaningful art for your home decor and elevate your living space, making it an inspiring one.